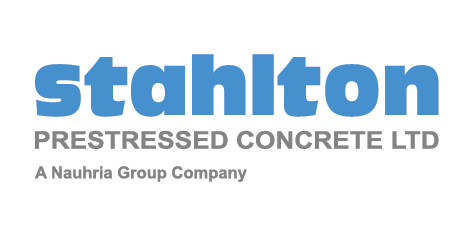 Welcome: Stahlton Prestressed Ltd
Nauhria are excited to announce that Nauhria has completed the acquisition of Stahlton Auckland commercial flooring assets and the Stahlton brand for NZ from Fulton & Hogan, with effect from 1 November 2021
Combined with Nauhria Group's other companies – Nauhria Precast, Nauhria Reinforcing, Vida Precast and Balcrom Reinforcing, and our alliance partner Balcrom Precast, this acquisition allows Nauhria to provide an even greater service to our valued customers, while continuing our journey together of 'Helping Build a Great and Safe NZ' 
Nauhria will operate Stahlton as a separate division under the name, Stahlton Prestressed Concrete Ltd, specialising in Prestressed Precast Concrete.  
If you have any enquiries for prestress products, please feel free to send these to info@stahlton.co.nz. 
Due to the relocation of the stressing plant after 1st November, and the setup of our new purpose-built Precast Factory in Papakura, we shall only be able to provide production space for prestressed products from Mid 2022. However, we are happy to discuss and plan any future enquiries you may now have. 
Please note that any existing contracts that you may have with Stahlton Engineered Concrete, will be completed by Fulton and Hogan. 
Nauhria extend our thanks to the Fulton Hogan team for this seamless transition.