Who to talk to
Nauhria Precast Deliveries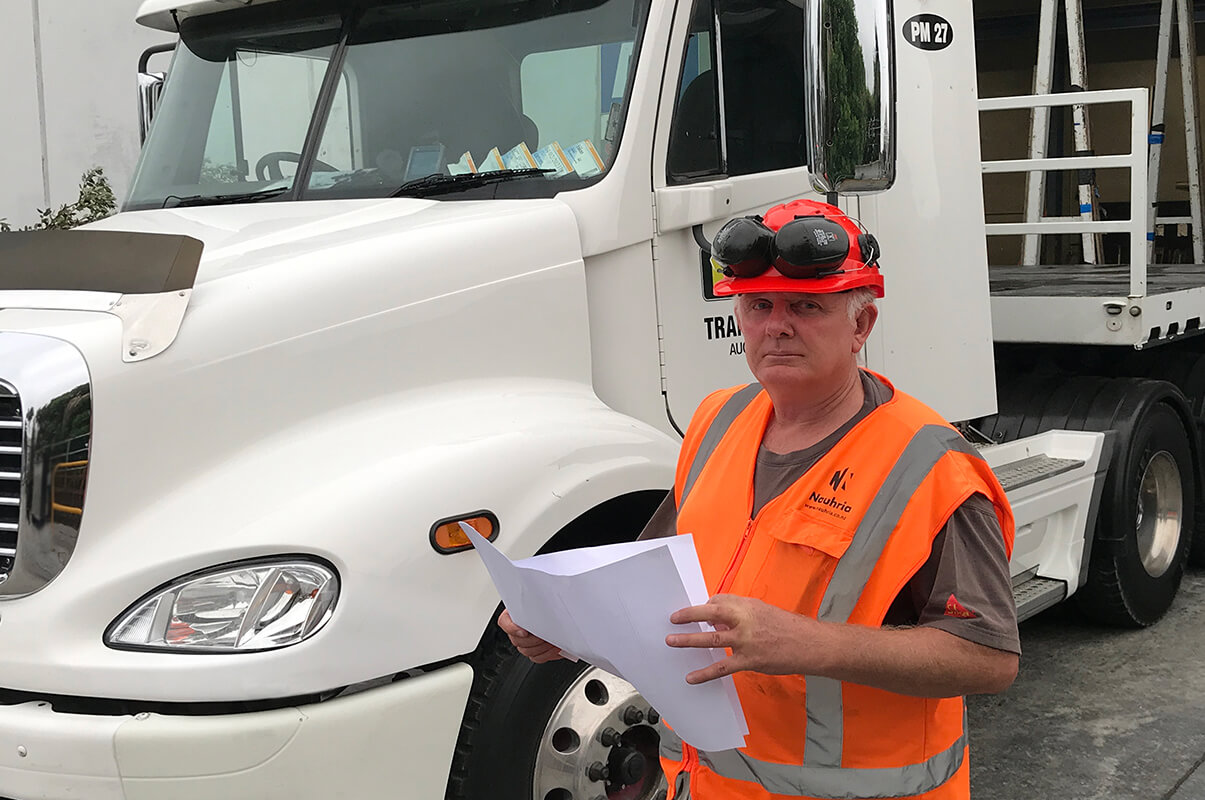 Delivery Status:
Whilst Nauhria plan and coordinate deliveries in advance with our specialised logistics suppliers, Please keep in mind that traffic density and incidents can result in unexpected delays outside of our control.
If you are inquiring about a delivery, please provide the project and panel details and we will track the current status of the delivery and report back to you as soon as possible.
Delivery Cancellations:
If due to delivery day circumstances you need to cancel your delivery please contact us immediately so we can take whatever actions may be available to mitigate incurred costs in loading and freight. Delivery cancellations should be advised a minimum of 48 hours (2-working days) prior to the prearranged time & date.
Panel Storage:
Nauhria have one of the largest fully gantry'd vertical storage capacities available for precast panels, This supports the high quantity of precast panels manufactured and must rotate from production to delivery as fluidly as possible.
Please note...
that unexpected delivery delays could cause congestion and disrupt other planned storage and deliveries, Additional storage costs may be incurred or we would be happy to discuss options with you in regards to onsite storage if available.
Precast Deliveries
Precast Deliveries
Nauhria Precast units require special precast transporters to deliver units to site.
---
Precast Transporters vary slightly but can typically accommodate the following limits:
Upto 12m unit length
Maximum 4.0m Load height
Maximum 21 tonne of balanced load weight
---
Dimensions outside of these parameters will require Specialised transport arrangements and machinery with associated costs. Delivery is typically calculated to accommodate the greater Auckland areas, Depending on Delivery location greater distances could incur additional costs which may include accomodation, crossings or sea freight, High-routes, permits etc. Nauhria are experienced in international precast supply. International deliveries are subject to port and freight weight and dimension limitations, customs and costs - P.O.A.
Click for more
Geographical Coverage
Nauhria Precast Deliveries are pre-booked and coordinated through precast logistics specialists. Geographical coverage predominantly ranges from the Central North Island to Northland. Due to Nauhria's unique capabilities in High end architectural concrete, deliveries have extended to reach afar as New Zealand's South Island and Nuie with specialised overland and Sea-freight arrangements.