Our Capabilities
Production Capacity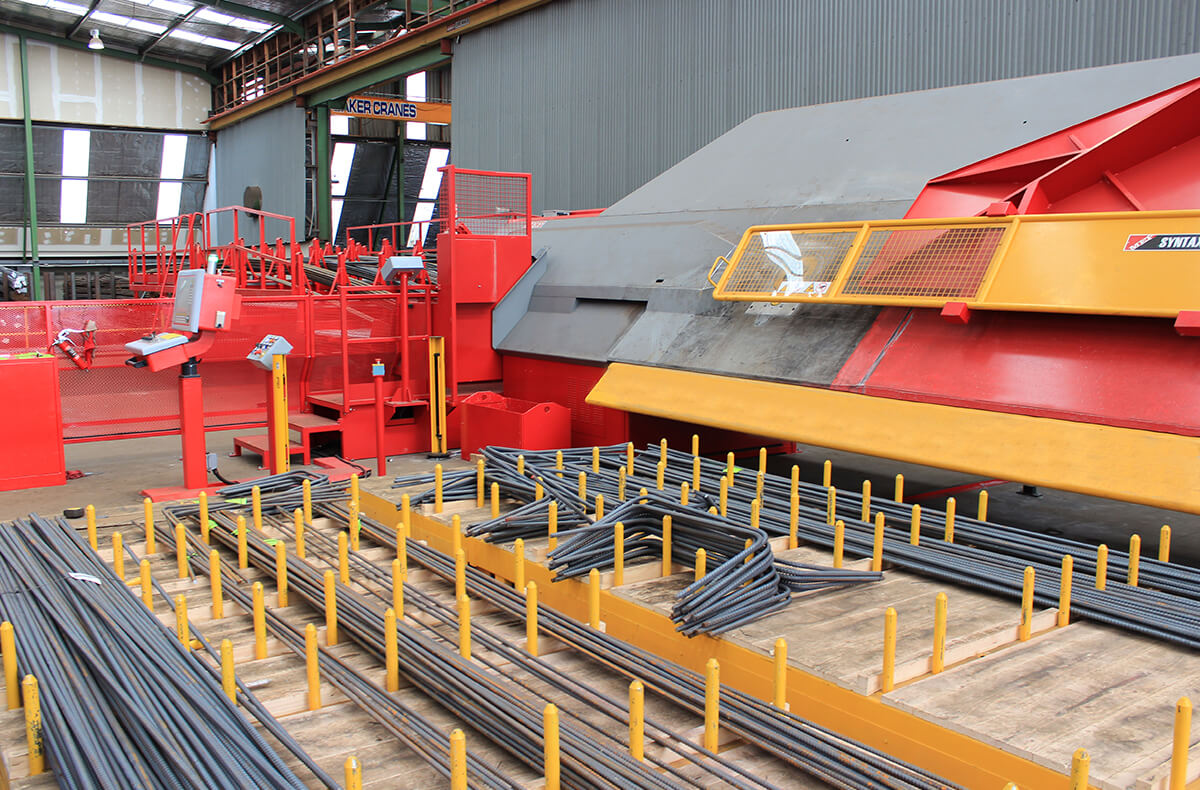 Nauhria Reinforcing operate state of the art leading technology to ensure continuity of fabricated re-bar quality and conformance with the specific requirements of New Zealand's  standards.
5000 m2 Internal production & storage operations
10000m2 Bulk materials storage
MAF Certified Import Devanning
2x MEP Syntax Line-28M Straight Stock, Double ended Cut n bend
MEP-16 Syntax Coil fed Spiral, Stirrup and Link Machinery.
MEP Format-16 Plus
MEP Shearline
MEP-CS 32 Robotic Bender
Electric Benders
Electric Shears
Radial Former
ASA Rebar System
Tearproof electromark water proof tagging
HIab Deliveries
12-Meter Flat deck Stock length and Prefab cage transporter.